WORDFEAST 2004 is Singapore's 1st International Poetry Festival:


WORDFEAST will be held from 15 to 18th January in 2004. Set in novel locations across the south-eastern region of Singapore, the festival will feature themed readings, special performances, discussions, workshops, wine & dine events, and more.

Organised by The Literary Centre (Singapore) Ltd and primarily sponsored by the South East CDC, the festival will celebrate the art and appreciation of poetry in Singapore and the rest of the Asia-Pacific region.

About 30 local and international writers are lined up for the festival, including Marjorie Evasco (Philippines), Goenawan Mohamad (Indonesia), Jam Ismail (Hong Kong), Eddin Khoo (Malaysia), John Mateer (Australia), Mani Rao (Hong Kong), Leonard Schwartz (USA), Madeleine Slavick (Hong Kong/USA) and Zheng Danyi (Hong Kong/China).

They will be joined by our very own Cyril Wong, Kirpal Singh, Felix Cheong, Angeline Yap and others.

For enquiries, please email info@wordfeast.com or call 68279645.
WORDFEAST 2004 is organised by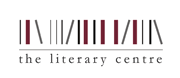 Founded in 2003, The Literary Centre (Singapore) Ltd is a not-for-profit organisation whose mission is to
(i) organise literary festivals, events and activities,

(ii) promote, support and serve the literary arts in Singapore, and

(iii) function as a resource centre for writers residing in or having an interest in Singapore.
WORDFEAST 2004 is the first of The Literary Centre's major projects.

For more information on The Literary Centre and its activities, please email contact@literarycentre.com